Vahana Release 2.4.0 on CUG
What's New:
A Web view enhancement is being introduced to Designer 2.0
In this recent update, users are able to increase the web view's height.
The callback functionality has been available in the beta version, enabling users to execute tasks upon success, failure, and communication events. Through this callback mechanism, users can capture data from the "opened App/Web" within the web view and store the data in the entity or element store.(Web view callback functionality is not supported and is not recommended to be used until further notice).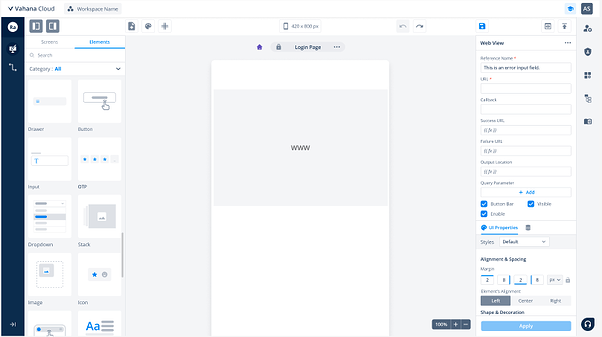 Fix:
FIxed the issue of "Load Current Entity" active Index.
FIxed the issue of "Delete Current Entity" active Index.