We have a custom Angular web portal, where we are using Vahana 1.0 - vConnect to handle all the requests.
Our client has raised an appsec point that where a user has logge dinto the application and then at the same time, if he tries to login on another tab with the same credentials he is currently allowed to login in parallel.
For this we have configured "Is Multiple Session Allowed" as "N" in the "Secure Access Policy", however the same is not working.
We have a vDesigner mobile app on the same App_id where the same configuration is working fine.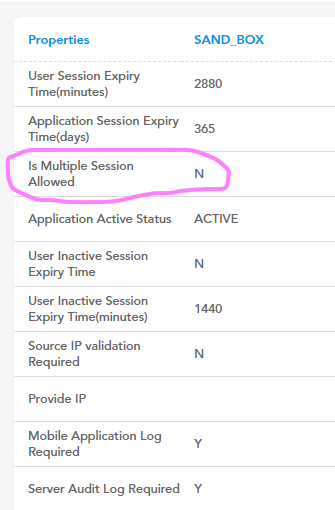 What other changes are required to be done to achieve this?