What is the use of clear control task on any element
To use clear control task , click on Add action on any element then select the element of which you want to clear the data. Screenshot is attached FYI. You can enter control ID/Path/control group .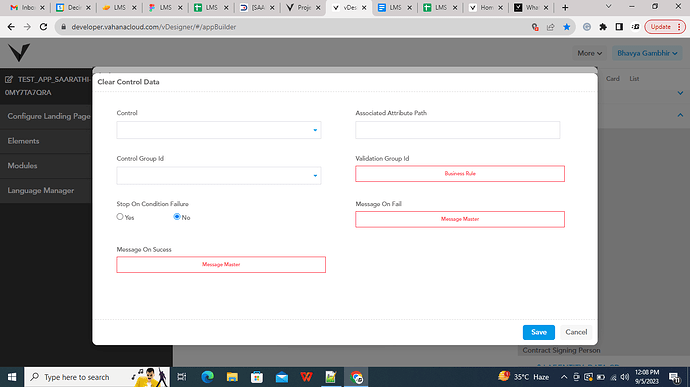 This task is used to clear the current data of specific control or group of controls. You can apply this task on form or page level. When the Clear Control Data task executes, it clears the current data of controls and elements by replacing it with the NULL value that is enclosed by double quotes ("").


Refer to below official documentation here:
https://academy.vahanacloud.com/design/clear-control-data/