What is Time slot element in vDesigner 1.0 and how to use it?
This element is used to display the date and time in predefined format.
You can use this element to display the time slot on the mobile app.
Thanks @radhika.
Basically as the name represents, Time slot is a control/element which is used to show the time in slots for example if you want to show user a slot of 11:00 AM to 11:30AM. This kind of functionality can be achieved by using time slot control.
Check screenshot below: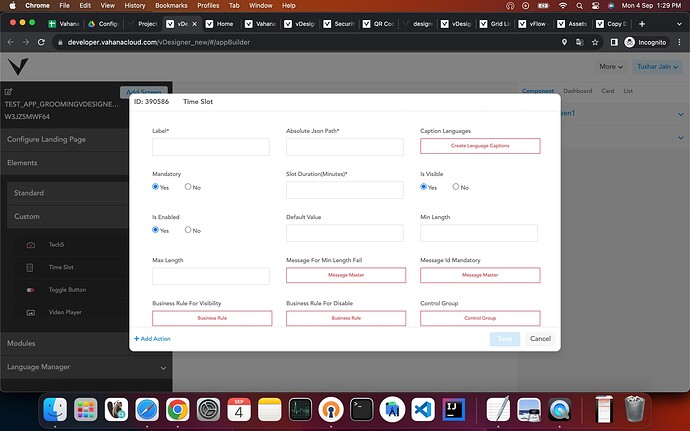 You can configure the slot duration for this control.