Upon login in our application on production environment, we are regularly getting Internal server error 500, message as :
"com.netflix.client.ClientException: Load balancer does not have available server for client: api-security"
Error screenshot below: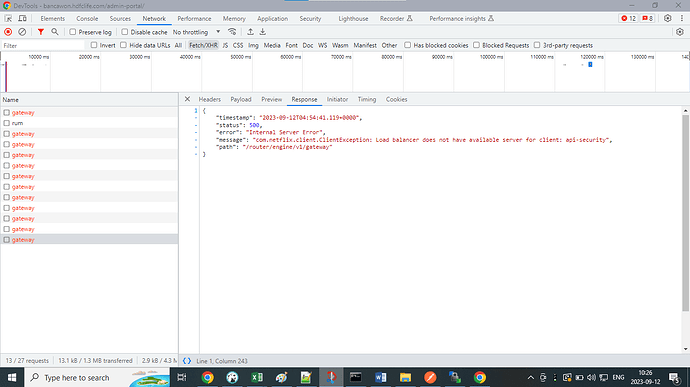 For this, infra team had increased the memory allocation to "api-security" microservice based on discussion with Mayank Goyal but after some days, it has again popped up.
It gets resolved temporarily after services restart.
What is the permanent solution for this.